We have compiled a list of the best word games for Android that are currently available in the Google Play Store. They will test your reflexes, knowledge of trivia and your puzzle-solving skills. Several of them do have in-app purchases, however they still offer lots of free content as well.
So are you ready to begin working with your letters? Here are our five favorite Android word games for you to check out.
Heads Up!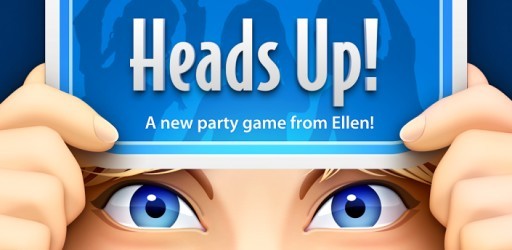 This is a very enjoyable multiplayer local trivia game. One of the players holds up a tablet or phone to their head so that it shows a word. The teammate provides hints for the word. When guessed correctly, flipping the device down will bring a new word up, wile flipping up is a pass. Once you are done with the game, you can view a video replay that the front-facing camera on the device takes and share it with all your friends. Six themed packs are available to start, and there are many other in-app purchases available that cost around a dollar each.
Definitely try out Heads Up! if you have been searching for an easy game to play at a party.
Spelltower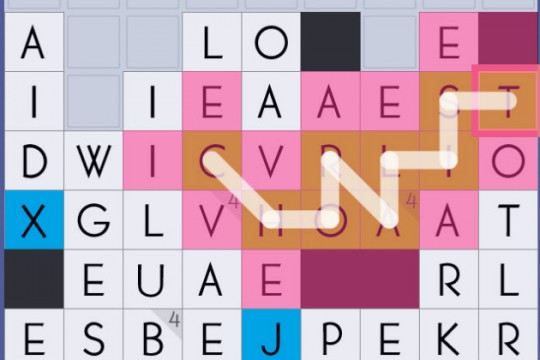 This minimalist word game has a hint of Tetris thrown in. You are probably already familiar with the concept of tracing through a series or letter tiles in the proper order to create words and remove them off of the board. Various game modes are available, including a Wi-Fi competitive multiplayer one. As you continue to play new game modes get unlocked gradually, and offer towers that are even taller for you to get through.
Spelltower is modern and sharp. However, it still requires you to have a strong vocabulary and keen eyes.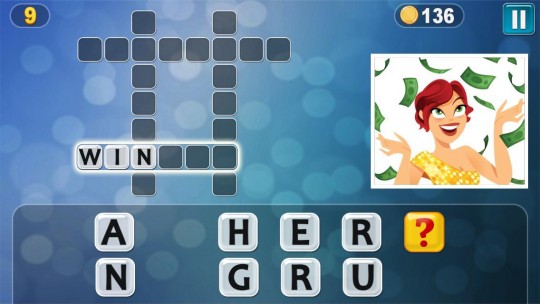 This is an intriguing new word puzzle challenge that is available in 22 different languages. Every word is its own crossword puzzle that is hidden within an image. Your challenge is to solve all of the words. If you need a little help you can always ask online for it and you will find sites that have the answers in different languages like this one in greek: πιξ γουορντσ λυσεισ
Once you solve one word, another letter opens up, until the whole puzzle is gradually revealed.
– Simple rules
– Free game
– Over 800 levels
– Great way to expand your vocabulary
– Hundreds of different pictures and words
Bonza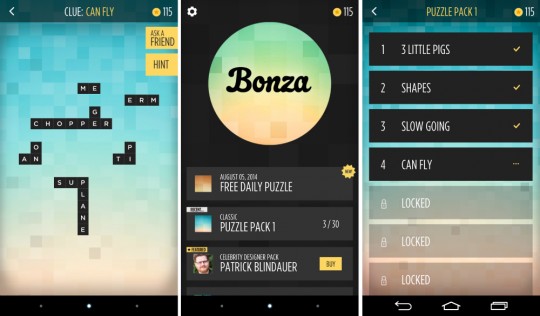 In this word puzzle game, players are provided with a topic and must assemble a set of crossword-style letter tiles in order to make a complete set of words. Every day new puzzles packs are available, and even more via in-app purchases. You can also spend coins you earn in the game on hints when things start to get too tricky.
Bonza puts a new twist on old crossword aesthetics and is a very relaxing word game.
Lex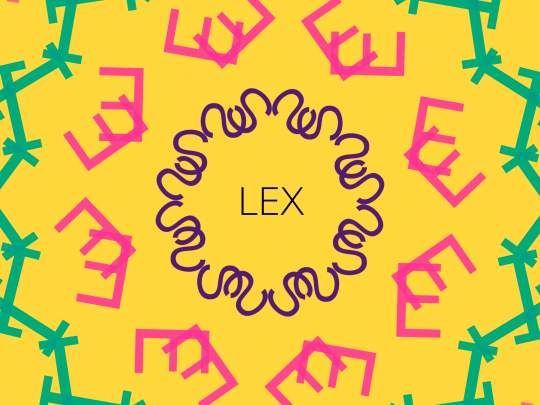 You are on the clock in this word-solving Scrabble-style game. Players are provided with letter tiles that are needed for forming words. However, these tiles come with limited lifespans. You must use them before their background fills in red. Each time a word is completed, there is a kaleidoscopic image in the background that expands and grows. Each moves also effects the game's audio track.
After you have hit your stride with Lex, you can go into a zen-like state despite the high-speed nature of the wordplay.
7 Little Words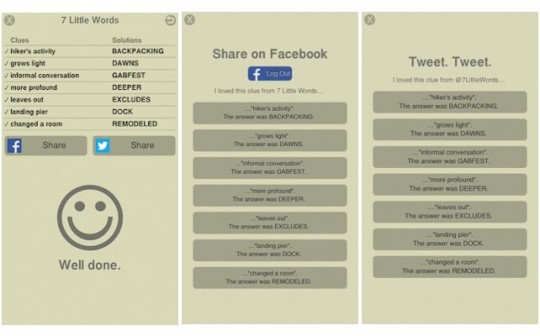 The game provides players with a group of trivia hints in the format of a crossword, along with letter tiles for assembling the solutions. Each pack has its own unique theme, and new packs are available on a regular basis via in-app purchases. If you get stuck, hints are available.
Anyone wanting to test their wordplay and trivia knowledge simultaneously will love 7 Little Words.